MySHOW is a combination of products for small to medium size companies and organizations that exhibit in trade shows. The regular MySHOW package for $50. consists of: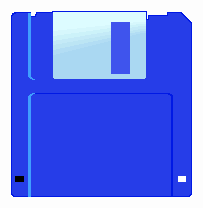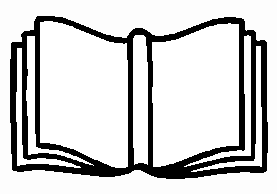 Exhibitor's Reference Guide
Trade show budgeting spreadsheet
Trade show project planning spreadsheet
Example show leads recording form
Lead tracking, sales qualifying and forecasting spreadsheet
MySHOW's reference materials describe how to:
Organize, motivate and train your staff for your trade show event
Significantly improve the quality of your trade show exhibiting
Record more qualified leads at the show than you ever have before
Generate significant sales from the $$ spent on the show
Exhibitor's Reference Guide
Exhibiting in a trade show is an infrequent event for many small to medium sized companies and organizations. A number of the skills required and the activities to be completed are very different than what is needed for day to day business operations. MySHOW's exhibitor's reference guide covers a broad range of subjects, all related to exhibiting effectively at a trade show. All of your staff involved in the trade show event will find sections that apply to them and will help them to better perform their trade show functions.
Budget Spreadsheet Template
Input data includes the desired number of qualified leads from the total expected number of trade show visitors. What-if's of several levels of objectives can be entered into the spreadsheet to estimate a total cost for each scenario. It will also calculate the number of booth workers required to meet the show objectives. Your show management team can use this financial and resource tool when setting their final objectives and deciding on their level of participation in the trade show. You can change the model in the example budget spreadsheet as necessary to suit your own requirements.
Project Plan Spreadsheet Template
The results obtained from exhibiting at a trade show depend heavily on planning. Participation in a trade show is a major project that should be managed using common sense and simple project management techniques. MySHOW includes an example trade show exhibiting project plan using a specially constructed spreadsheet. It provides the functionality usually associated with dedicated project management software, without the expense and learning.
Show Lead Recording Form
It is important that booth workers have a standard form that they can quickly complete to record the key information about a booth visitor. MySHOW includes an example lead sheet form that is easy to use during and after the show. The form can be customized as needed.
Lead Tracking, Sales Qualifying and Forecasting Spreadsheet
Leads from the trade show need to be distributed to sales staff and the results monitored. A spreadsheet template is included in MySHOW that management and salespeople can use as a working tool to track and effectively move the leads through the sales cycle.
Outline for a Product Information Seminar
History shows that many of the leads taken at a trade show are never followed up on. Free 1/2 day product information seminars held after the show at your premises is an effective way of further qualifying the leads that were obtained at the trade show. MySHOW includes a suggested seminar format and process whereby these seminars consult your prospects in their buying process, increasing the probability they will become your customers.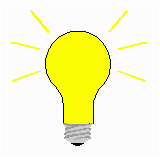 Consulting Services
We offer trade show exhibiting related professional consulting services to support the MySHOW materials. These services can cover part or all of your pre-show, at the show and post show activities. Our objective is to train and support your staff to obtain the maximum possible results from your trade show exhibiting event.
TRADE SHOW BOOTH WORKER DO's
Be courteous to all booth visitors
Determine your visitor's interests quickly
Qualify the visitor's level of interest
Take the consultative solutions approach
Demonstrate and explain appropriate products & services
Record visitor's contact information and product interests
TRADE SHOW BOOTH WORKER DON'Ts
Sit down in the booth
Read the newspaper in the booth
Eat and drink in the booth
Talk among yourselves
Talk on the telephone
Fiddle with the demos or displays
About the creator of MySHOW

Dr. Egbert Verbrugge's many years of experience has been with technology and manufacturing companies. His roles have included research, customer support, technical management, product management, computer systems instructor, director of ongoing improvement, project management, sales, sales management, salesperson mentor & trainer, executive management. He has attended and exhibited in Trade Shows throughout Canada and the USA.


Contact us about our MySHOW package of software & Exhibitor's Reference Guide, and consulting services for your next trade show:


http://www.peeltech.ca sales@peeltech.ca